New Years In Vienna!
Like most everyone else in the blogger world, I am going to write a post about my New Years and all of that good stuff! I will just say it now, New Years in Vienna is something everyone should have on their bucket lists. New Years in Times Square seems to be the place to be for New Years for any American but the idea of having to stand for 6 hours to watch a ball drop seems to extreme for me.
Even though Florida is a great place to live New Years is not a big hoopla like it is here. My family has no real New Years traditions other than sitting in front of the T.V. and watching the ball drop and afterwards going to bed. Exciting I know.
There is quite a build-up to New Years in Vienna, buying fireworks, stands all over the city selling luck charms which can be strange to any onlooker. Stands that look similar to Christmas markets sell Pig charms to big stuffed pig toys, mushroom, four leafed clovers and chimney sweeper figures in all different sizes. Having any one of the named items are good luck charms.
Another tradition that is safe to say similar in all German cultures, which is probably going to be something I do every year no matter where I am. For me it is something I enjoy and a great way to pass the time while waiting for the final countdown. FONDUE!!!! There multiple variations but the one that is traditional for my boyfriend and his parents is meat fondue but with soup instead of oil. It is certainly delicious and takes awhile so 12 seems to come soon after dinner.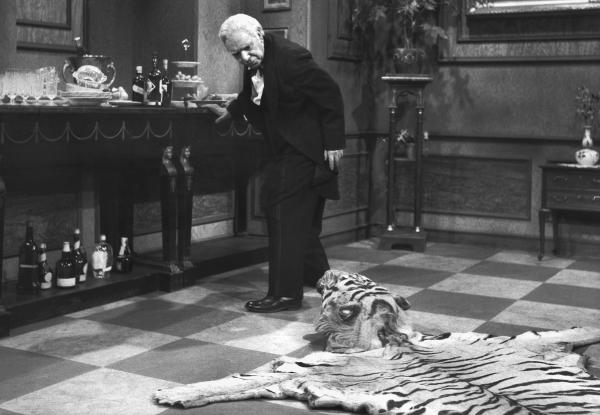 The last thing to do before the year ends is to sit down and watch Dinner For One. Dinner For One is a short act about a woman on her 90th Birthday and has out lived her other friends and her butler James. The procedure is the same as every year and her butler must act out all of the 4 dead friends of Ms. Sofie. It is a wonderful skit no matter what time of the year it is, just it is only on T.V. just before the clock strikes Midnight!
Another new tradition for me is melting small lead figures over a flame and then pouring it in a bowl of water and trying to decipher what your shape means. It is an entertaining way to read into your New Year, it always seems to bring a good few laughs.
A small list of things I wish to accomplish before 2013:
Go to the Gym.
PASS THE EPD! That is my BIG German test that will allow me to study in the University. It also proves for my visa that I speak German not like a native, but good enough for studying. Talk about no pressure!
Travel with the Interrail this Summer
Finally get the ball rolling on finding a job.
And did I mention my BIG German test?
A Review on my year in 2011:
Was a very happy girl to stand front row of my ultimate favorite singer Iron and Wine. You can say I am a big fan, and since I have never seen him in concert before it was a pretty big deal!
My trip to Prauge with my lovely boyfriend over Valentine's Day.
Going to Budapest with my best friends on Spring Break!
Going back home for the Summer and spending time with this cutie and my family!
Jumping out of a tiny plane over the Florida Keys.
Celebrating Birthdays.
Going to Bratislava with one of my best Friends for the day.
Celebrating Christmas for the first time without my family.